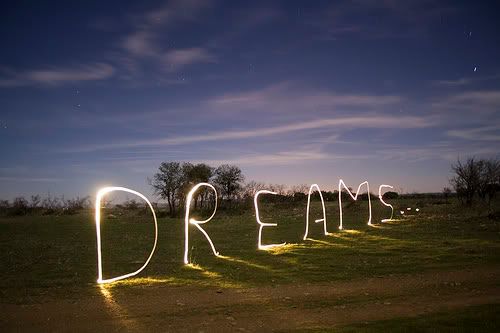 hye..
its not
dreaming=berangan..but its dreaming dlm tdo tu kan..hehe..nice to write here to share about my dream..hehe...ikut kata2..and ilmu mr.kHaez..yg die blajar dari
lucid dream
..mimpi ni kite leh tentukan..tp byk prosesnye..hee..
erm..but..i prefer to mimpi yg kite tak mintak..kite leh tgk ape yg kite nak tu dtg org tidak dlm mimpi kite..alkisah mimpi..cam sedih gak..not sal bf2 ya..hehe..sal friendship...
tetibe plak..ak mimpi..i come to my old school..beloved school that full with sweets memories..
SAMBEST
i walk alone..senyap..satu level tuk dak2 form 5..senyap je..ramai yg dlm kelas tp senyap....ak lalu..
biruni
..tak ramai..senyap..mmg realiti kelas tu senyap sejak azali..haha..
then
farabi
...
jabar
..same gak..jabar sbb ramai KP kot..haha..takpe lagi..
khind
i pun...last sekali..my clas..
5 al razi
..full!ramai org..hehe..ramai dgn lelaki nye..and yg paling havoc kot..ak masuk..ade sorang kat dpn..and she was ustazah suriati..yg baik dan lemah lembut..hehe...die duk je..ak kire cam org last masuk kelas cam cuak..yg ak nmpk dlm mmpi tu was bujat..topa..and yg lain tak nmpak sgt..haha..alangkah bahagia kan korang masuk dlm mimpi ak..hehehe..=P
and ak pegi terus baris balakang...my sit la..and beside me..is my gud old fren yg rasenye sejak spm tak jumpe da..haha.
.hykal.
..lame tak jumpe die kot..coz blaja kat ovc..huhu..morocco..and yg best..dah siap ade hadiah tuk ak tas meja..haha..tu yg best..hykall..ak nak realiti pun cam tu gak ek..byk2 lagi..lagi bagus..hehe..so..mmg senyap je..tak ckp papepun..mmg dream la kan..sume2 dlm kelas camngah layan perasaan..hehe..
lepas tu pe jadik??
haha..ak terbangun..hehe..tersedar dah nak wat sarapan..hehe..
but i love that dream
..ingatkan ak kisah2 lalu..cerite2 persahabatan ak dahulu..padahal..sebelum tdo..ak tuntas membayang kan cerite masa depan ku..tp..mimpi cerita lampau...
erm..sorry ya..kelas
khaldun
tak sempat lalu dah bangun dah..hehehe..
miss u all..
nak lunch..masal kari ketam..nyum2!!
nasib ko la braces..layan je ketam tuh..hehe
<